Legacy Fighting Championship 51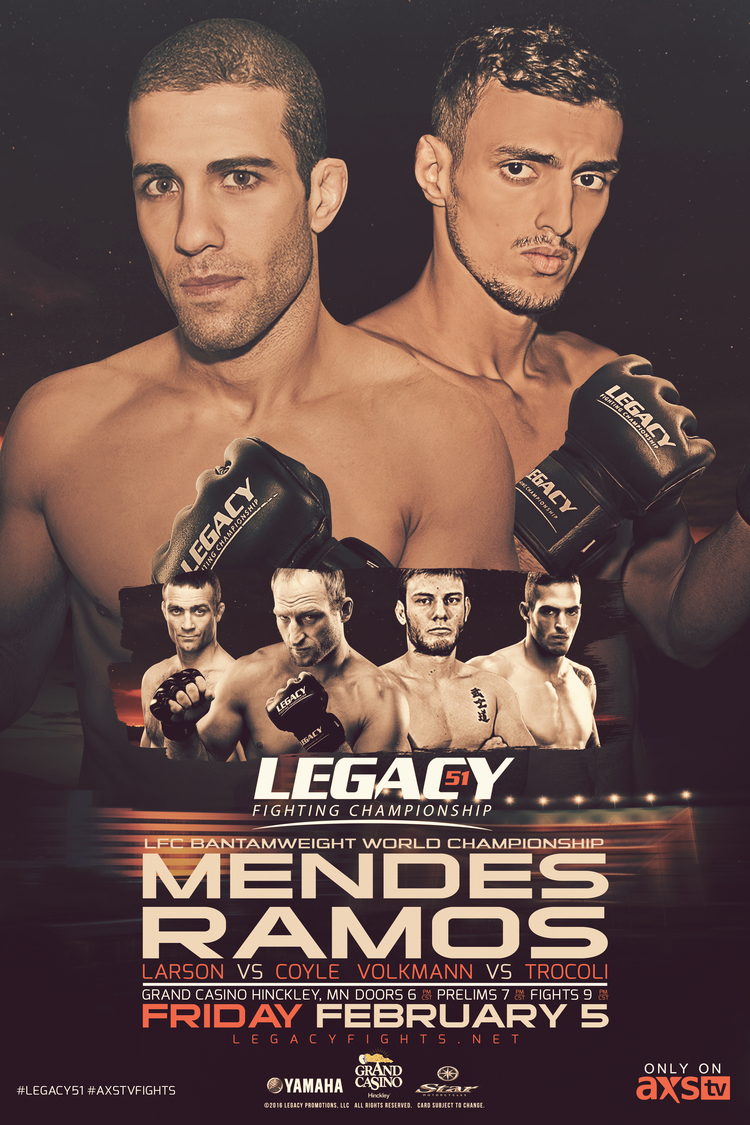 I would like to announce my next fight. I am competing against Ben Saint-Pierre for Legacy FC on Feb5th. My opponent is highly ranked in Middle East area and he has a strong background of wrestling in his career.
This fight will be in Minnesota and televised on AXS on Feb 5th. The fight will be completely AWAY fight and I am very humbled with the opportunity and will represent Sityodtong Boston / MMA fighter from New England in the cage of Legacy FC.
I am currently looking for sponsors and supporters to help my fight camp and travel expense, so please go to contact page and send me message for more detail.