Fight Announcement Pancrase 280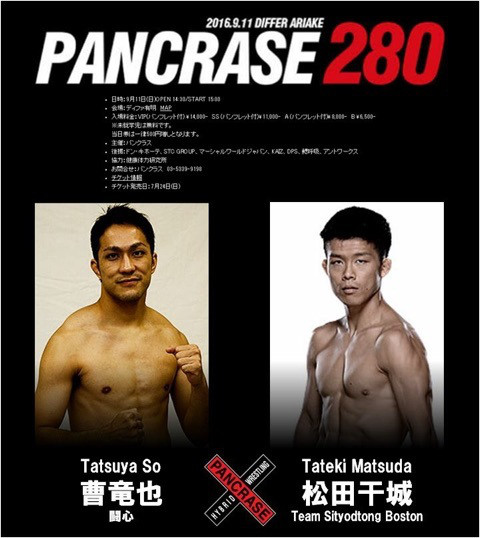 I would love to make a fight statement. On September 11(Japan time), I am fighting against So Tatsuya, Okinawa, Japan. Has been a long time since my last fight.
Thank you Pancrase for a great opportunity to perform in my hometown in Japan.
I've been very busy for training and focused on next fight, so just have fun in the cage. Stay tuned with more detail and we, myself and my fans, will win together and I know you got my back!!